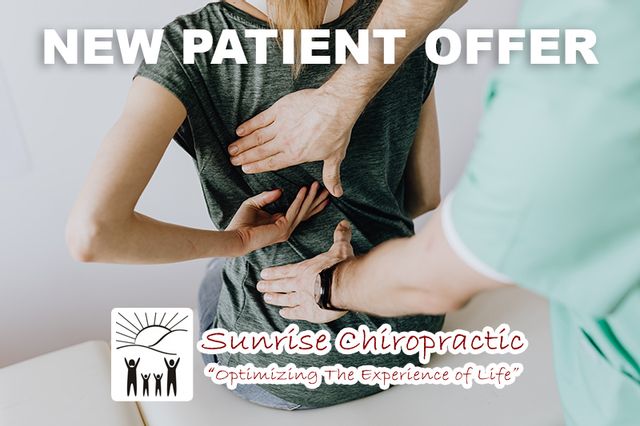 Special Offer for New Patients from Sunrise Chiropractic!
An Exam and Adjustment for $37 ($65 value!)
Includes 2 days of care (does not necessarily have to take place on 2 separate days):
(Day 1) in-depth consultation and health history with Dr. Loehrer. A thorough examination including postural analysis, weight balance, range of motion and palpation.   After analysis of our findings, a chiropractic adjustment (if necessary) will be performed.
(Day 2) An extended Doctor's consultation to review our findings and any recommendations of care.
Simply mention you visited our website when you call 916-727-6400 to schedule your appointment to receive this gift.

Try Sunrise Chiropractic Today!
Terms and Conditions:
Offer is valid for new patients only.