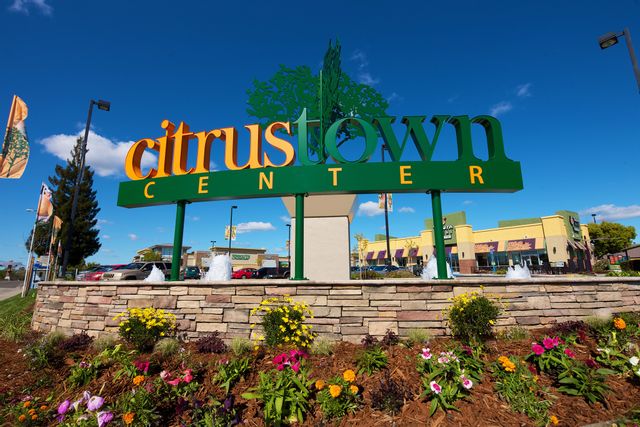 Citrus Town Center
Since the 1970s, Citrus Town Center, originally known as Sunrise Festival Shopping Center, has been the go-to community center in Citrus Heights.
After flourishing with large numbers of tenants and shoppers over the years, Citrus Town Center went through its second remodel in 2011. This nearly four million dollar remodel included all new facades, awnings, outdoor seating areas, revitalized landscaping, full wall murals and a twenty-six foot water feature. A new monument sign complete with a motorized spinning citrus tree was added.

Located on the corner of Greenback Lane and Sunrise Blvd., Citrus Town Center has earned its reputation over the years as a perfect neighborhood center that you can truly call YOUR center. In this one location alone, you can pick up groceries, grab a quick bite to eat, find school supplies, or get a new outfit for you and the family.
The community feel is heightened during summer and seasonal events, including interactive craft events, free train rides, free outdoor movie nights, holiday harvest festivals, caroling events, and more. There is always something fun happening at Citrus Town Center - Make it your center!